Skip to content
About the Denver Park Trust
Founded in 2019, the Denver Park Trust is a 501(c)(3) nonprofit fundraising organization and the official nonprofit of Denver Parks and Recreation.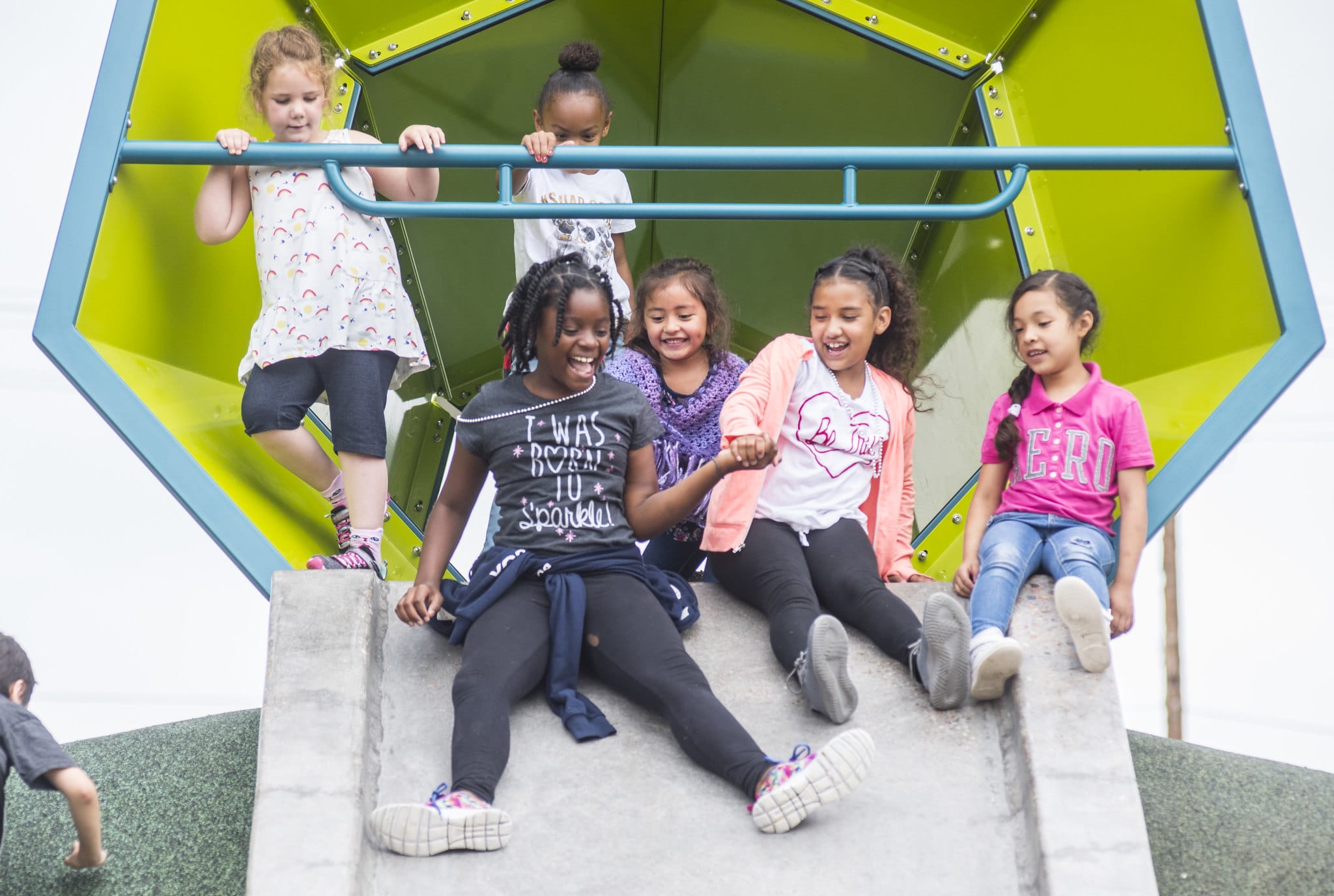 Our Mission
We work closely with community leaders, neighborhood associations, and Denver Parks and Recreation to enhance existing parks and add new public green spaces in a thoughtful, equitable, and sustainable way. Specifically we:
Fundraise for new parks
Support community-led initiatives
Fundraise for park enhancements
Promote resiliency & stewardship
Learn More About Our Work
Denver Parks and Recreation
Our Partnership
As stewards of a legacy park system, Denver Parks and Recreation is dedicated to enhancing the health of residents and the environment through innovative programs, and safe, beautiful, sustainable green spaces. Denver Parks and Recreation is responsible for the planning, daily operations, and management of Denver's parks, trails, natural landscapes, urban forest, park structures, parkways, city greenhouse, golf courses, and other land and water assets. The Denver park system encompasses more that 6,000 urban park acres, 14,000 mountain park acres, and 80 miles of trails.
We're proud to be Denver Parks and Recreation's official nonprofit. As a fundraising organization, we are committed to bringing their vision for a more equitable and lasting park system to fruition.
Game Plan for a Healthy City
Game Plan for a Healthy City is a comprehensive park and recreation plan for Denver's urban, and mountain park systems. The plan reaffirms the city's commitment to safe and easy park access, a healthy lifestyle, and a healthy environment. Built with input from more than 6,000 residents, stakeholders, and staff members, the Game Plan provides both a vision and a strategic roadmap for the future of our parks. Over the next twenty years this strategic master plan will guide and inform the development of parks, new policies, and regulations, as well as all the work we do here at the Denver Park Trust. Read Game Plan for a Healthy City here.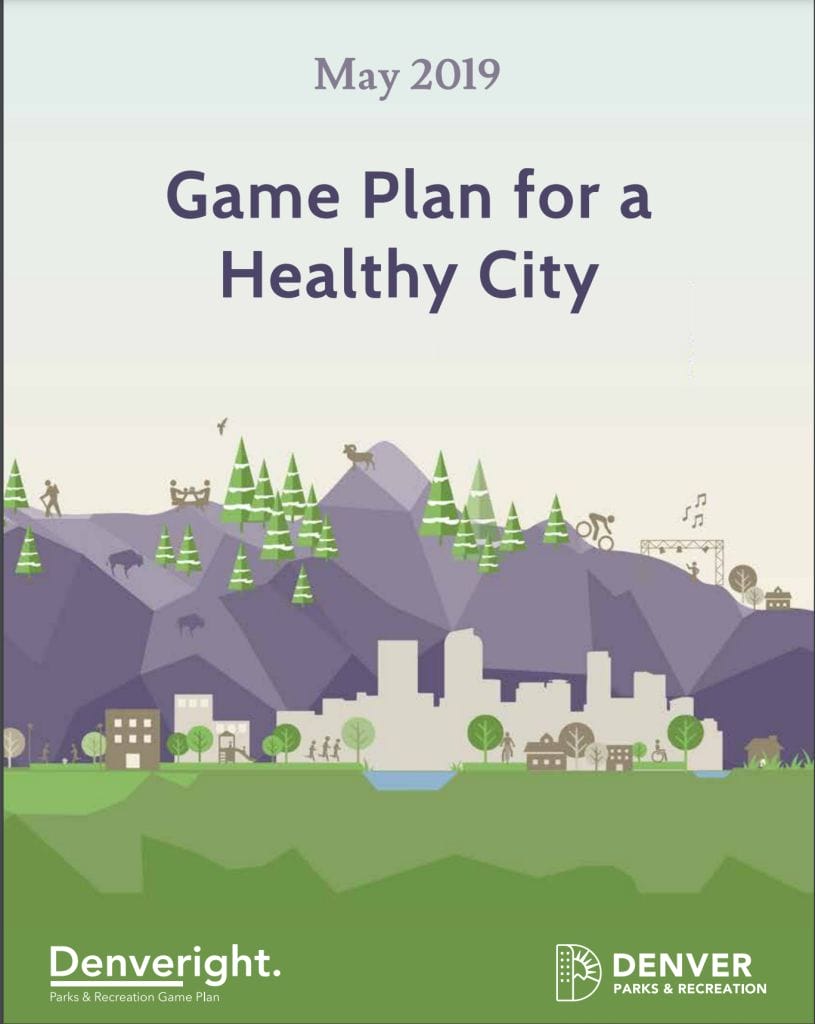 Parks Enrich Lives & Communities
Parks and public green spaces provide communities with a safe and affordable place for relaxing, physical activity, and neighborhood gatherings while helping our city combat the negative effects of climate change, such as the urban heat island.
Green spaces—parks, tree-lined streets, pollinator gardens—not only contribute to the well-being of our environment, but also to the well-being of the communities, and individuals who surround them. Interactions with nature lead to increased happiness, increased positive social interactions, increased engagement, improved perception of meaning and purpose in life, improved management of life tasks, improved memory, attention, imagination, and creativity.
The Denver Park Trust is a 501(c)(3) and Denver Parks and Recreation official nonprofit.
Learn More About the Value of Parks
Our History
Parks have long been a part of Denver's legacy. In the early 1900's under the leadership of Mayor Robert Speer, Denver embraced the City Beautiful Movement, a movement that led to creation of a renowned system of public parks.
Fast forward to early 2018 and our parks were under pressure from Denver's a rapidly growing population and a city budget that was focused, rightfully so, on housing and mobility, leaving less for the parks department. Mix in a growing awareness of the historic inequitable distribution of parks and park amenities and the once renowned system was facing a host of challenges.
These factors, along with a recognition of the inherent benefits of parks to the city and its residents, led to the creation of a city-wide parks nonprofit, something that most major cities have had for decades and has long been on Denver Parks and Recreation's wish list.
Following a launch party in August 2018, the newly named Denver Park Trust held its first Board of Directors meeting in June 2019 and officially opened its doors in July of that year as Denver Parks and Recreation's official nonprofit.
Since then, and thanks to financial support from individuals, philanthropic organizations, and business, we've injected more than $600,000 into Denver's park system, all in neighborhoods with the highest need, activated more that 900 volunteers, and built lasting partnerships with residents, community groups, and neighborhood organizations.
See Our Work in Action
Support Your Denver Parks
To make our vision of equitable access to quality parks for every Denverite a reality, we rely on your generosity.